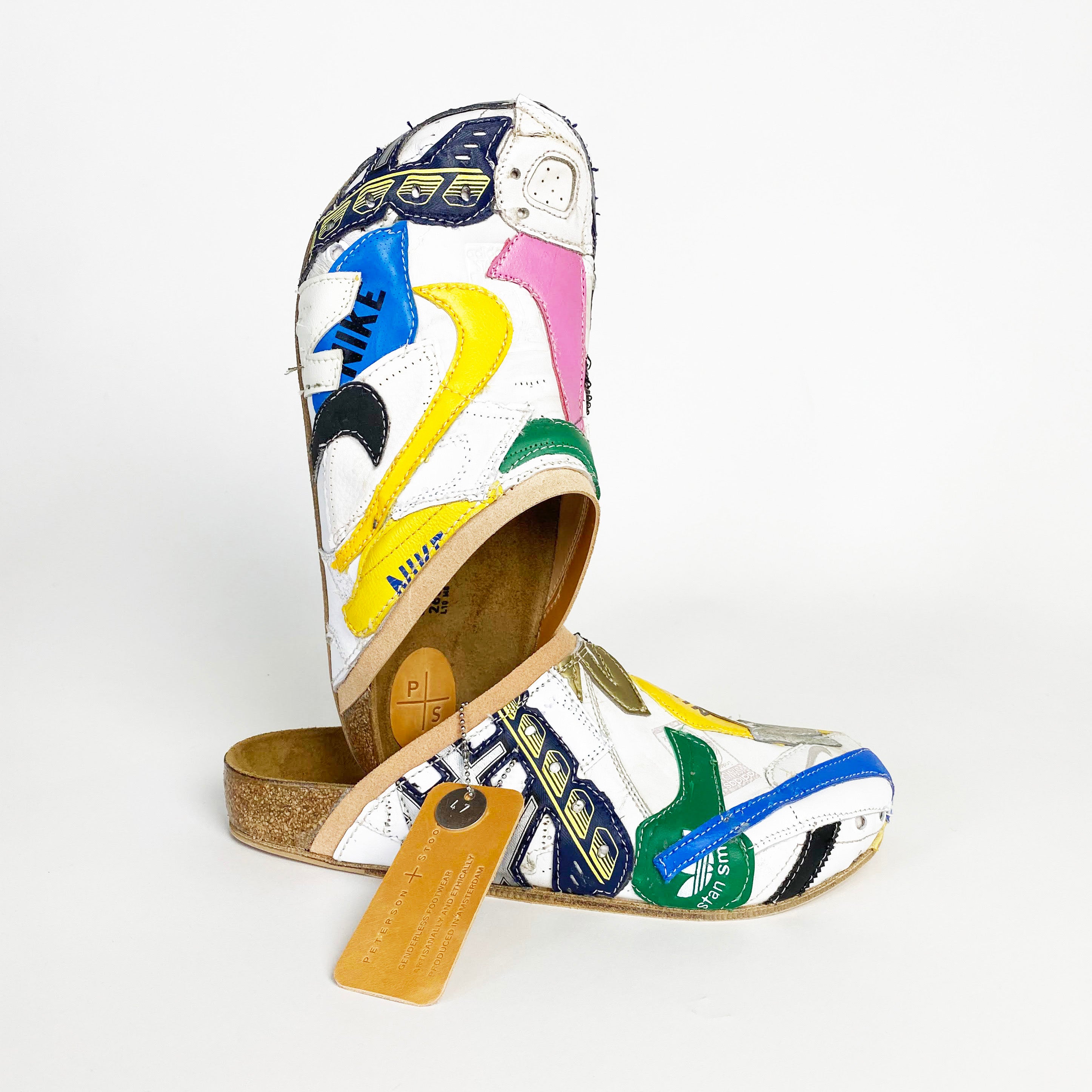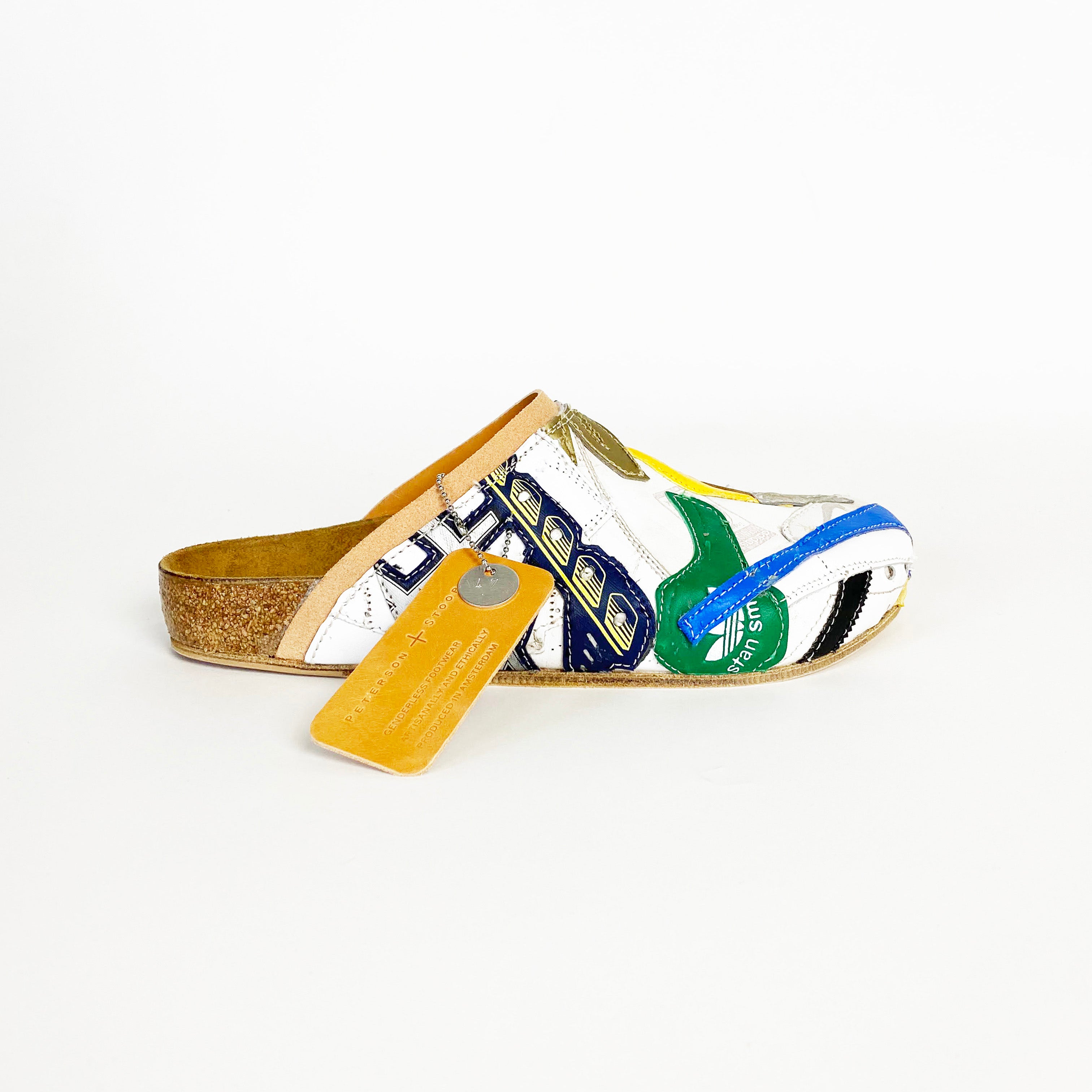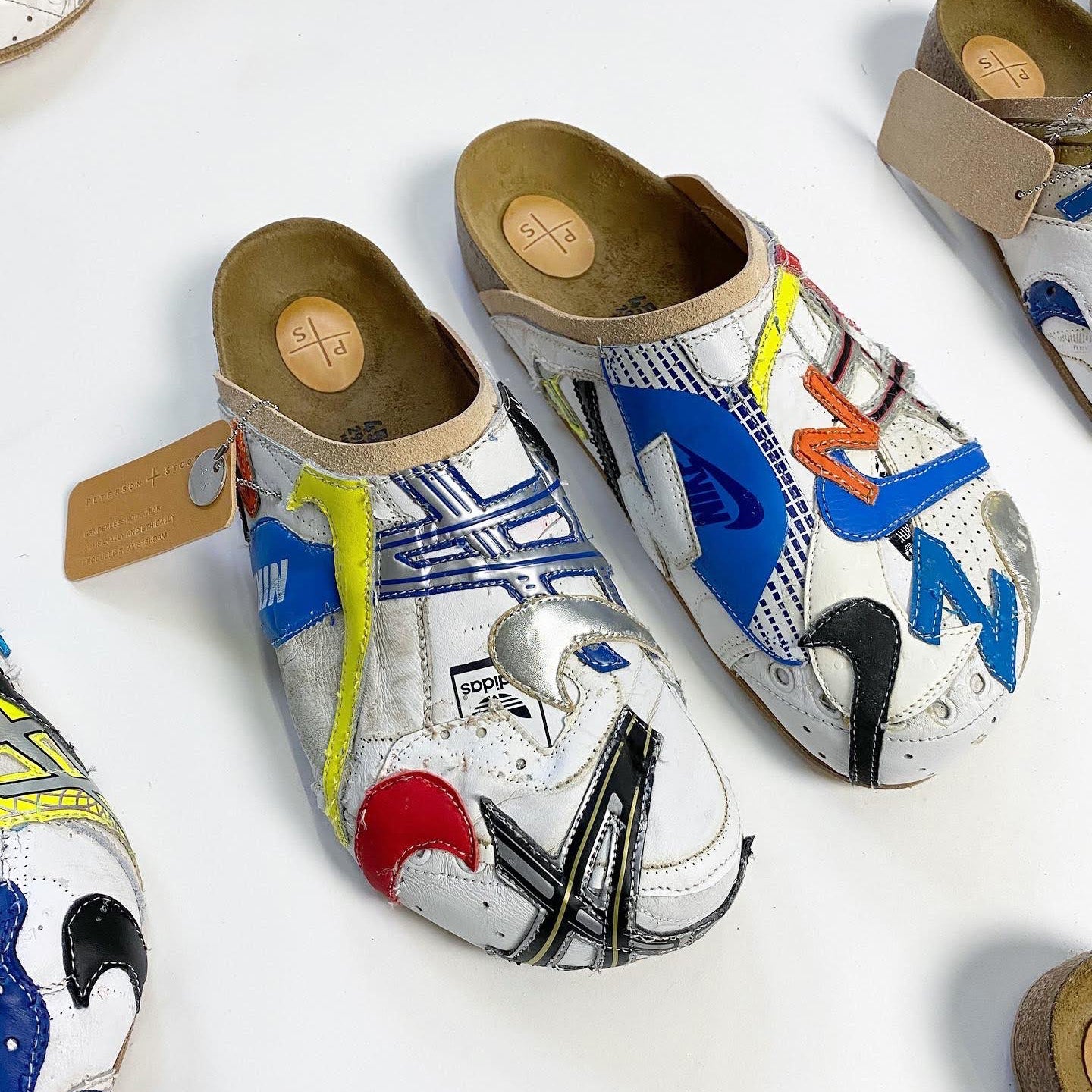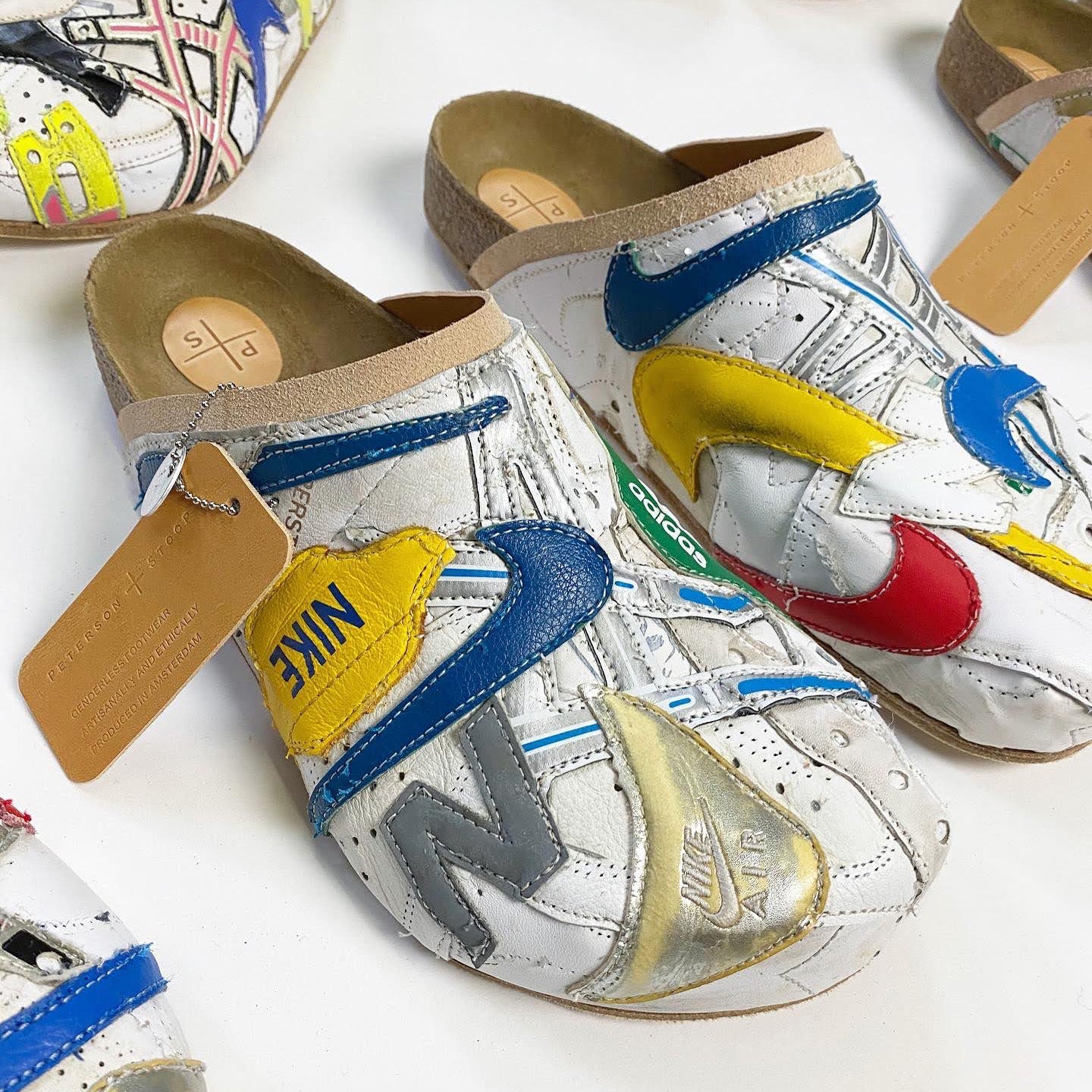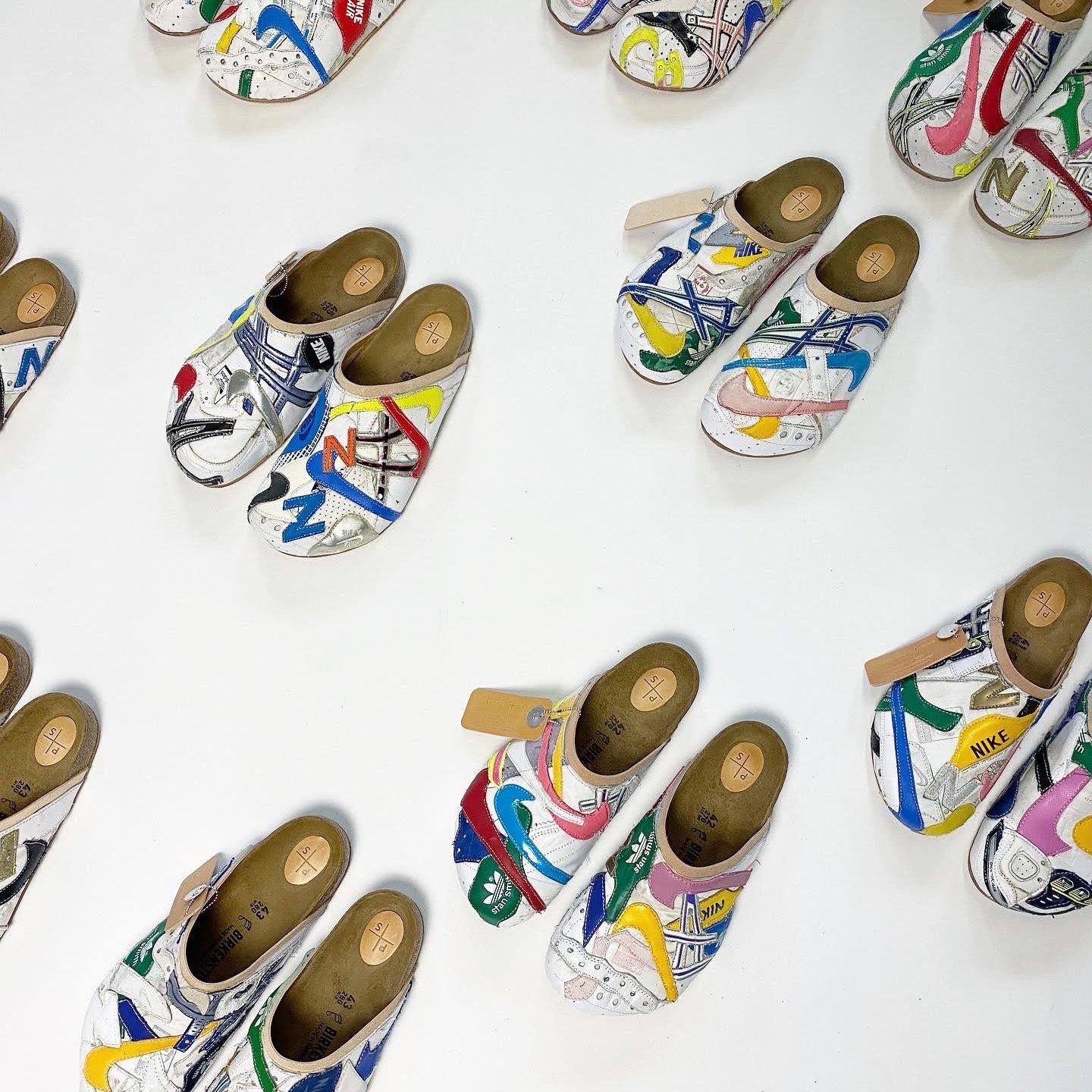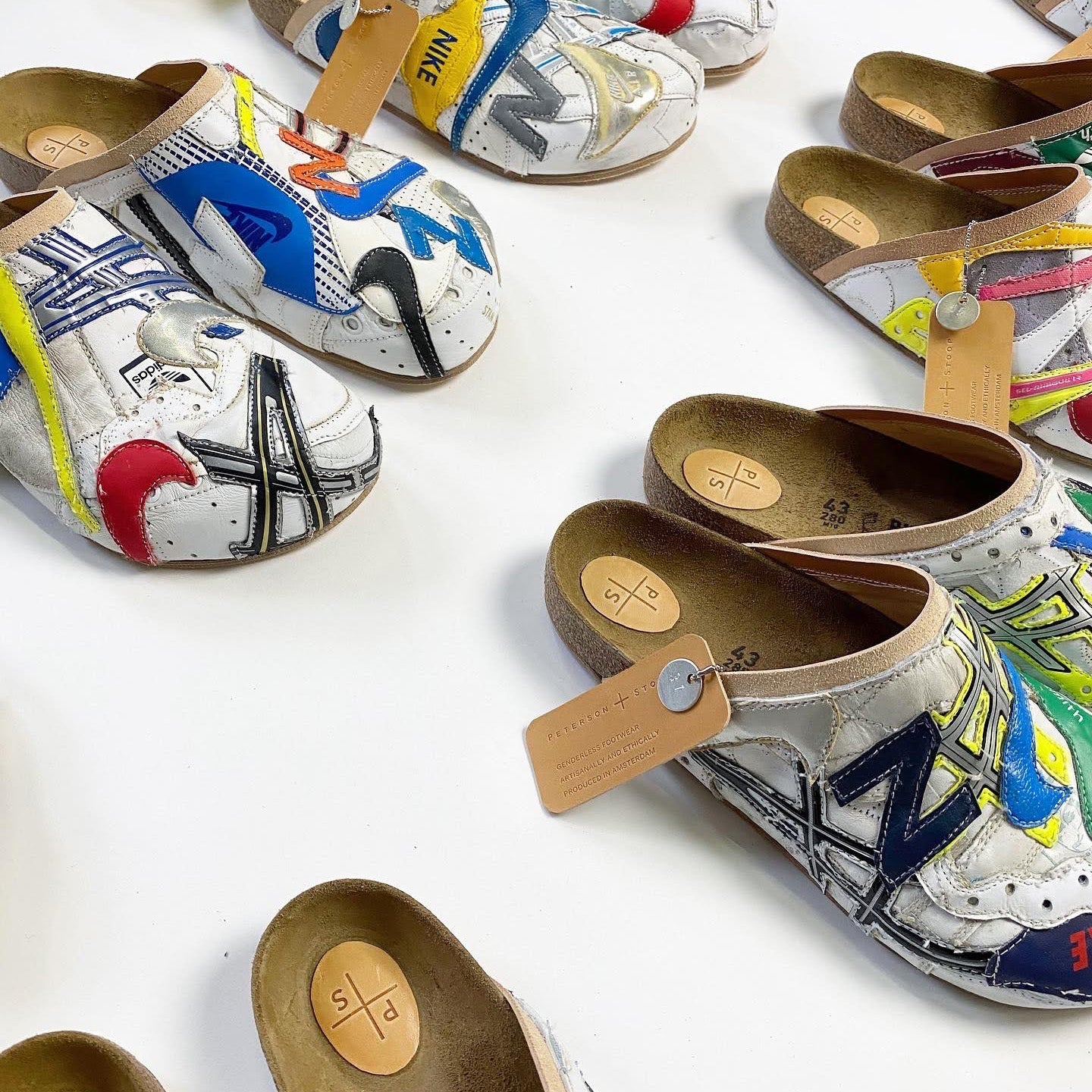 SYNERGY MULE - Colour Pop
SYNERGY MULE - Colour Pop: We took apart more than 500 used shoes with a pop of colour. Mainly Air Force and Stan Smith. From these small pieces we created a material that we call new skin. From this new skin we cut out the pattern pieces of our PS Synergy Mule.
Each mule is one of a kind. Showing the hand of the first maker in the unpicked stitches. Usually made in Vietnam, India or China. The next interesting layer is brought to the shoes by the previous wearer, the wear is a sign of the energy and movement that has been put into the material. By taking the shoes apart we captured this energy in the material. The synergy between these elements makes this shoe so beautiful and distressing at the same time.
Love,
Jelske + Jarah
Materials:
Made out of vintage sneakers. With Birkenstock mid sole and leather outer sole. 
Made in Europe
Long lasting upper. Once soles are worn down they can be repaired time and again. 
Production time:
4 to 6 weeks. 
Learn everything about how we make our patchwork in our 'Materials library' .